Cooking With Tofu is made easy with store-bought brands. It has a mild flavor and a firm texture. It can be used in place of meat in recipes for baked goods, soups, stir-fries, salads, and even desserts.
Use it as an egg replacement in omelets, scrambles, and frittatas.
Tofu can also be used as a substitute for eggs in baking. This is because Tofu contains no cholesterol, making it a healthier alternative than regular eggs. You can use it in place of eggs in pancakes, waffles, muffins, cakes, cookies, and bread.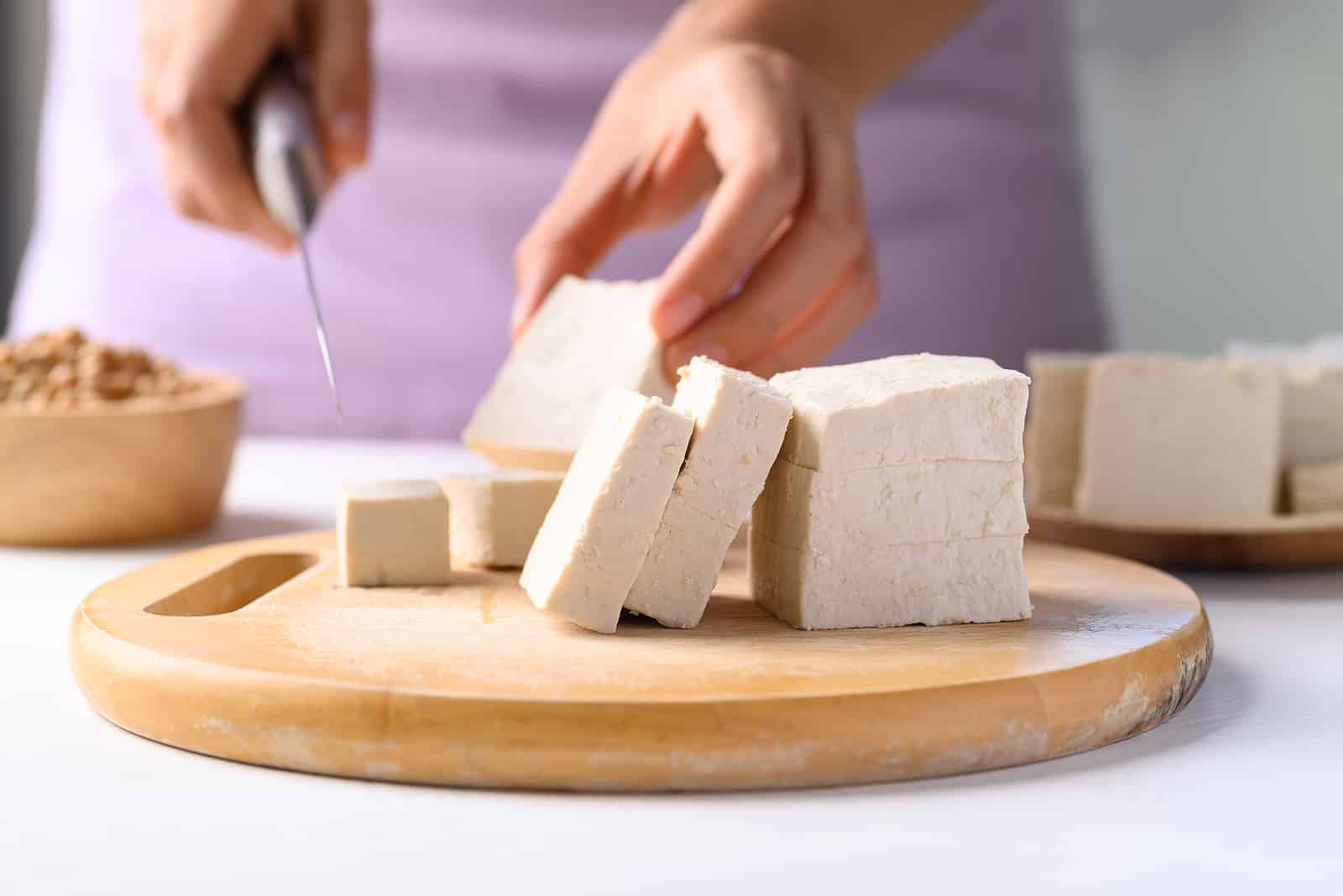 Cooking With Tofu: How To Make Your Own Tofu Recipes
In a previous on TotesNewsworthy, we spoke about the variety of #tofus in the supermarket, which is ideal for making tofu recipes easy.
And apart from that, you can make your Tofu from home. Stay tuned for that. It is easier to buy it at the market with so much selection.
Give it a chance if you tried it and you didn't like it. The trick is in how to prepare it because it tastes nothing; that's where the magic is, that you can give me the flavor you want.
Cooking With Tofu: How To Make Your Tofu Recipes
Veggie Enthusiasts Share their Favorite Tofu Recipes

Cooking With Tofu: How To Make Your Own Tofu Recipes
Tofu Recipes-Quick to Make
I share a recipe already very famous among vegans: the Tofu Scramble with veggies. We must confess that sometimes I like to put Franks Red Hot on it, but some like it hot.
It's super, super easy to prepare. Here's the recipe
Tips on cooking with Tofu are made easy.
Tofu Scramble Eggs
Prep time 10 min
Cooking time 5 minutes
Portions 2
Ingredients
1/2 purple onion
Two cloves of garlic
1/2 cup of cherry tomatoes
1/2 cup of spinach
300gr silk classic tofu
One tablespoon of nutritional yeast
One tablespoon of turmeric powder
1/2 tsp tamari sauce (optional)
1/2 tsp olive oil or avocado
One teaspoon of garlic or onion powder
Basil leaves (optional)
Preparation:
Cut the onion into cubes and cook with the garlic in a skillet with some olive oil or avocado until cooked.
Add sliced cherry tomatoes and tender spinach and cook for a few minutes.
Add the Tofu and, stir and Mix later, add all the condiments.
Cook for 5 minutes, stirring until all is mixed.
Coat with basil, salt, and pepper, and serve with spinach and tomatoes with a few slices of sourdough bread.
Did you get the urge? Save and share.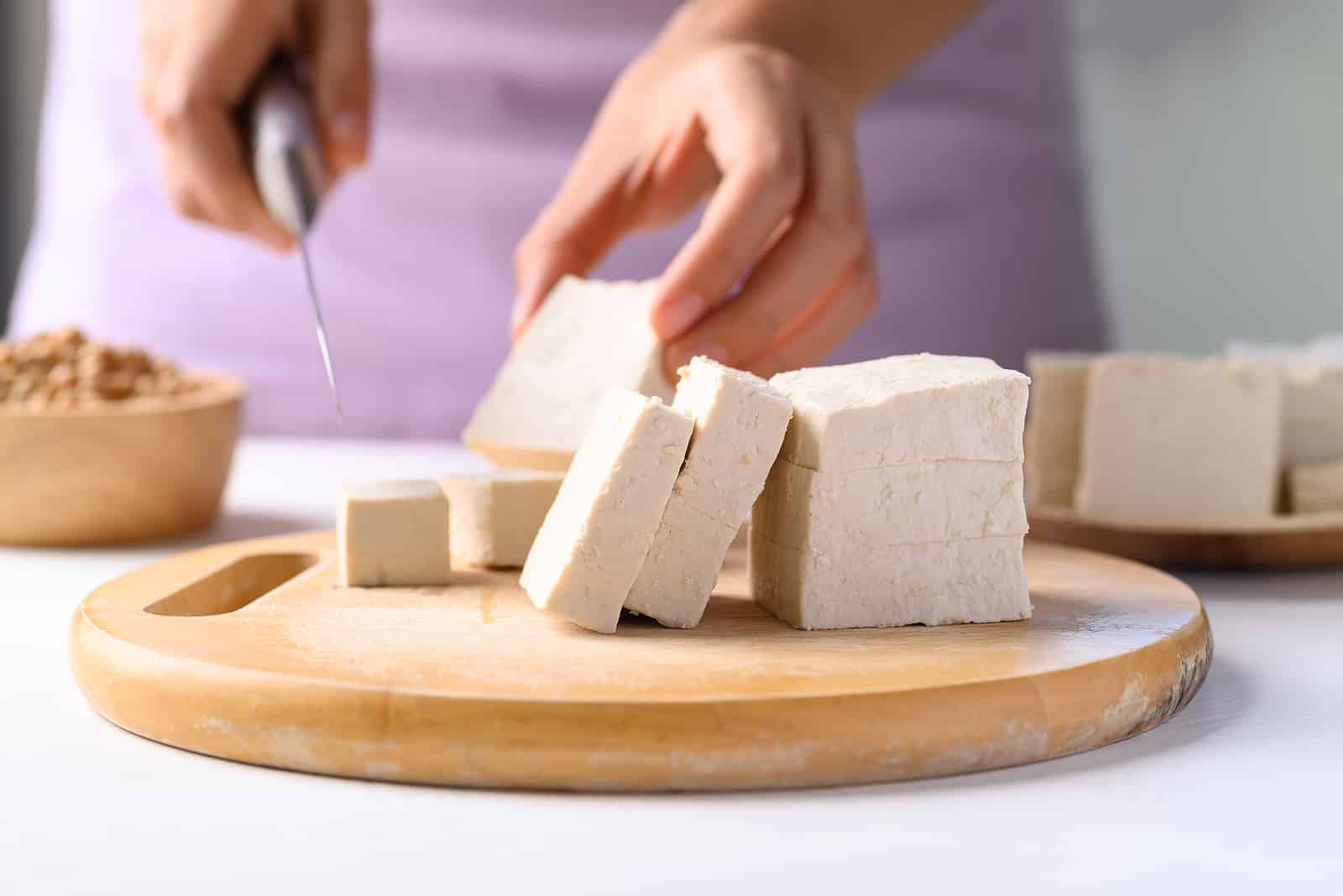 Cooking With Tofu: How To Make Your Own Tofu Recipes
Tag a friend you would like to try
#veganbreakfast #vegan #veggie #tofurecipes #plantbaseddiet #plantbasedfood #plantbasedrecipes #veganmusclefood
Previous articles have touched on the variety of tofus in the supermarket and which is best for use in recipes.
Cooking With Tofu Recipe for Thai Tofu Curry
Easy, add Thai Curry sauce and whatever veggies you have on hand. Most Asian markets or Trader Joe's have so many choices of sauce you pick the one you like the most.
Taste nothing? With the right cooking skills and recipe spices, you can taste deliciousness with a smokeless grill.
You should try this recipe with Tofu and Tempeh, which is already very popular if you are vegan or want to eat healthily. The choices are many.
Check out these recipes if you're looking for a good, easy meal with Tofu.
Veggie Enthusiasts Share their Favorite Tofu Recipes
Please share your recipes with us. We all want to see what others are doing, and at TotesNewsworthy, we always wish to Tofu Recipes-Quick to Make that can help our readers learn new ways to enjoy Tofu.
Cooking With Tofu Recipes-Quick to Make
Recipes with Tofu to help you get the protein you need are always easy to find. First, it has protean and can take on any taste you want, so just experiment. Try cutting in cubes, coating in Nutritional yeast, then placing in the Air fryer or fry till it gives you the texture you want. Try this simple tofu recipe for lunch.
Cooking With Tofu is an excellent meat substitute.
Use as you wish instead of meat. The recipes are endless. So easy, just like we said.
Again cut into cubes and make your veggie stir fry first, then add Tofu at the end, so it does not crumble. So quick, so easy, and also so healthy. Let your mind wander, think of what you enjoy, and go from there. Worst case scenario, it may not look pretty and win you a spot on a TV show, but it will still taste good. The trick we found at TotesNewsworthy is to Read more – keep trying. You will find the right combination.
Read more – 4 Reasons To Plant Fall Crops This Summer.