Meditation is becoming increasingly popular among American adults as many start their mornings and end their evenings with a few minutes of breathwork and peaceful contemplation. If you want to create a meditation space in your home, check out our five quick tips below.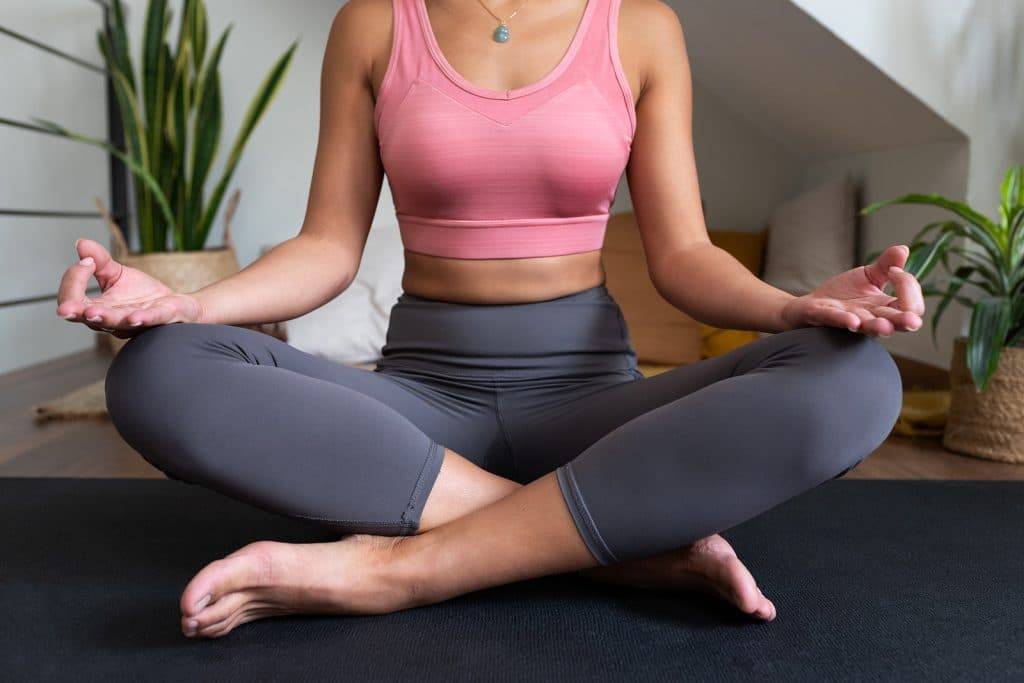 Choose a Secluded Area
When entering this practice, you want to limit your distractions as much as possible, so the area in which you choose to meditate is critical. Ideally, your meditation space is somewhat secluded, so avoid putting it in an area of the house with a lot of traffic.
Also, consider the acoustics and soundproofing qualities of the area. If you hear a lot of noise from others in the household or street noise, you may want to consider a different area or installing some foam paneling.
Make It Comfortable – Tips for Creating a Meditation Space in Your Home
Add some comfortable furnishings to make your meditative space feel welcoming and comfortable. These can be anything from large cushions and pillows to rugs and blankets—whatever you like to have in your personal space!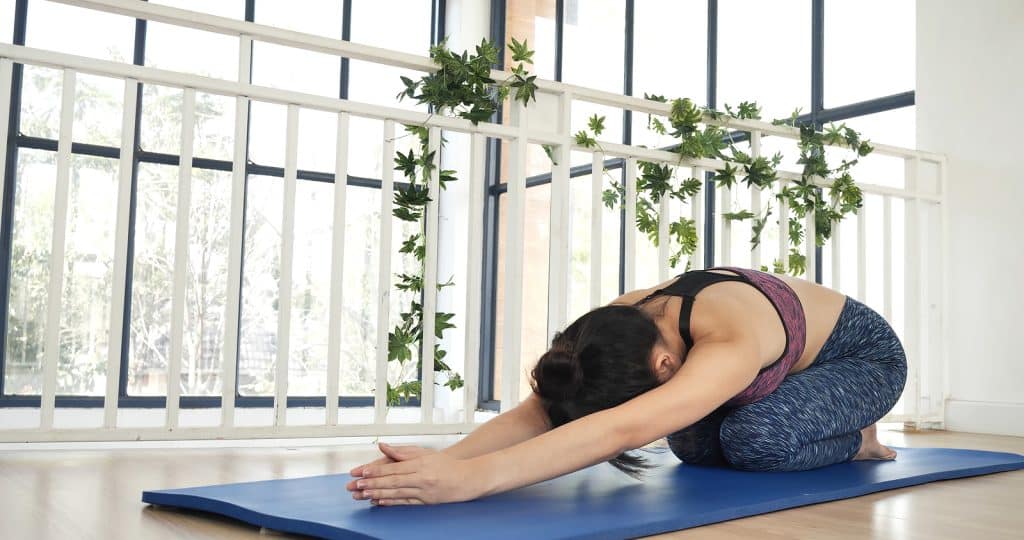 Bringing in some old blankets or rugs you love is also a great way to make your meditative space feel more lived-in and familiar instead of brand-new.
Bring Nature Into the Space
If you can't regularly meditate outside, bringing nature into your meditative space is the next best thing. Try adding a few houseplants and flowers, whether fresh or faux, to provide some greenery and—regarding the fresh plants—improve the air quality.
Tending and caring for the houseplants can also become part of your daily meditative ritual to connect more with nature. Adding organic art like wooden sculptures and landscape paintings to your meditative space is another great way to make it feel more natural.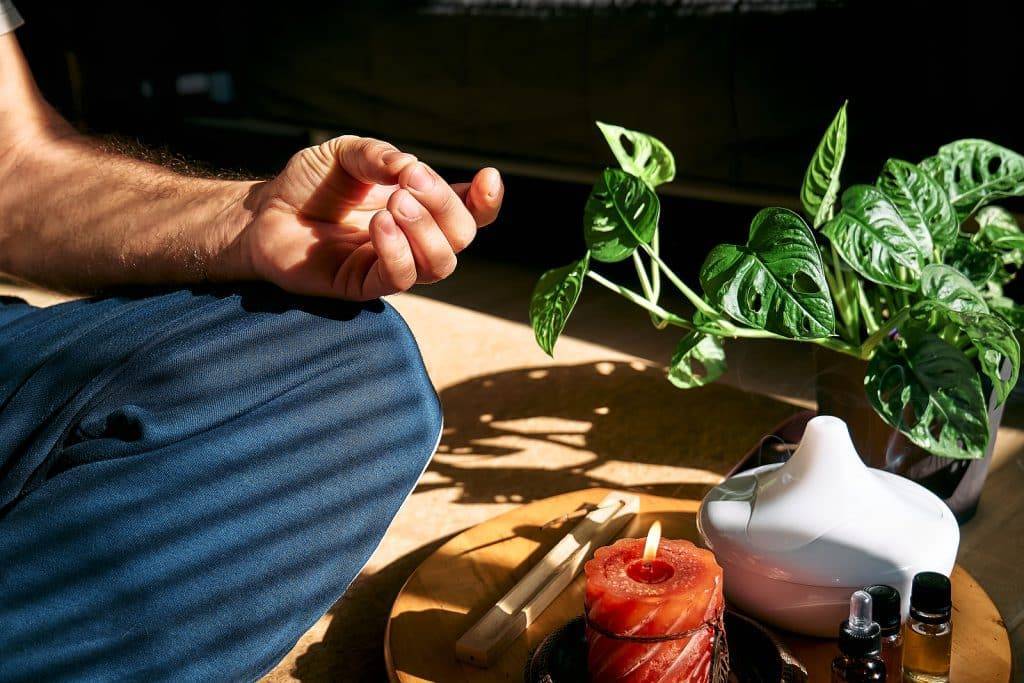 Add an Aroma
One of the ways that many start their meditation practice is by adding an aroma, such as a scented candle or incense. Burning incense is an excellent way to calm your mind and make your meditative space one where you can tune into all your senses. If you do decide to burn incense, it's important to choose the right incense scent for you.
Utilize Soft Lighting
Our last tip for creating a meditation space in your home is to consider the lighting. Ideally, your meditative space will have lots of natural light coming in, as natural light helps us connect with nature and has been shown to improve our mood.
If natural light isn't an option for your space, consider soft illumination sources like candles. If you have to use artificial illumination, consider dimmable overhead lights or lamps to make the light softer.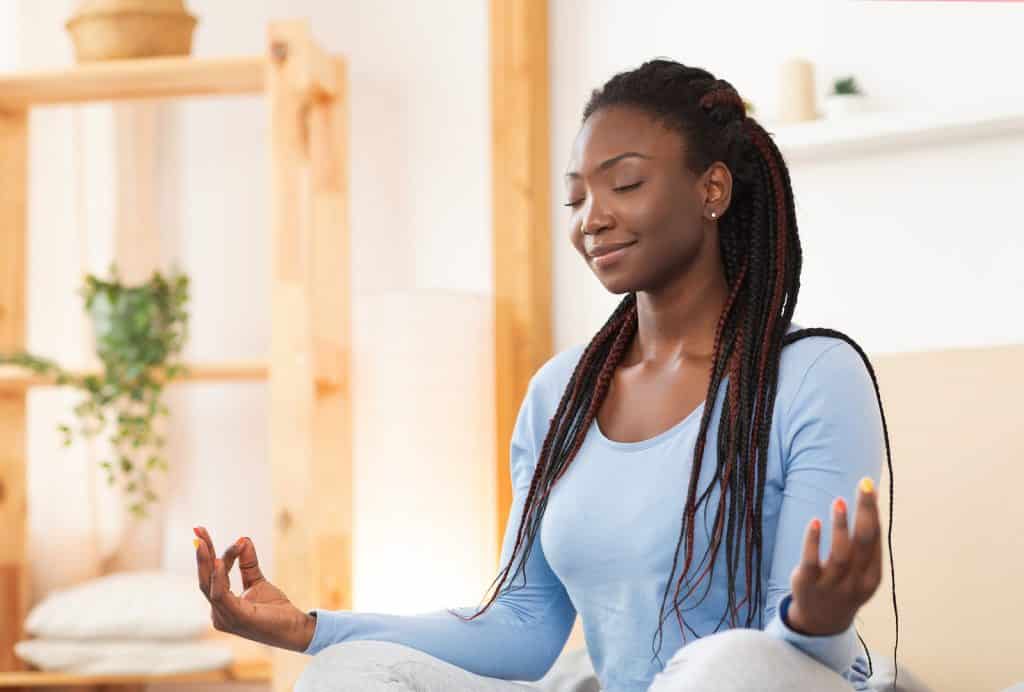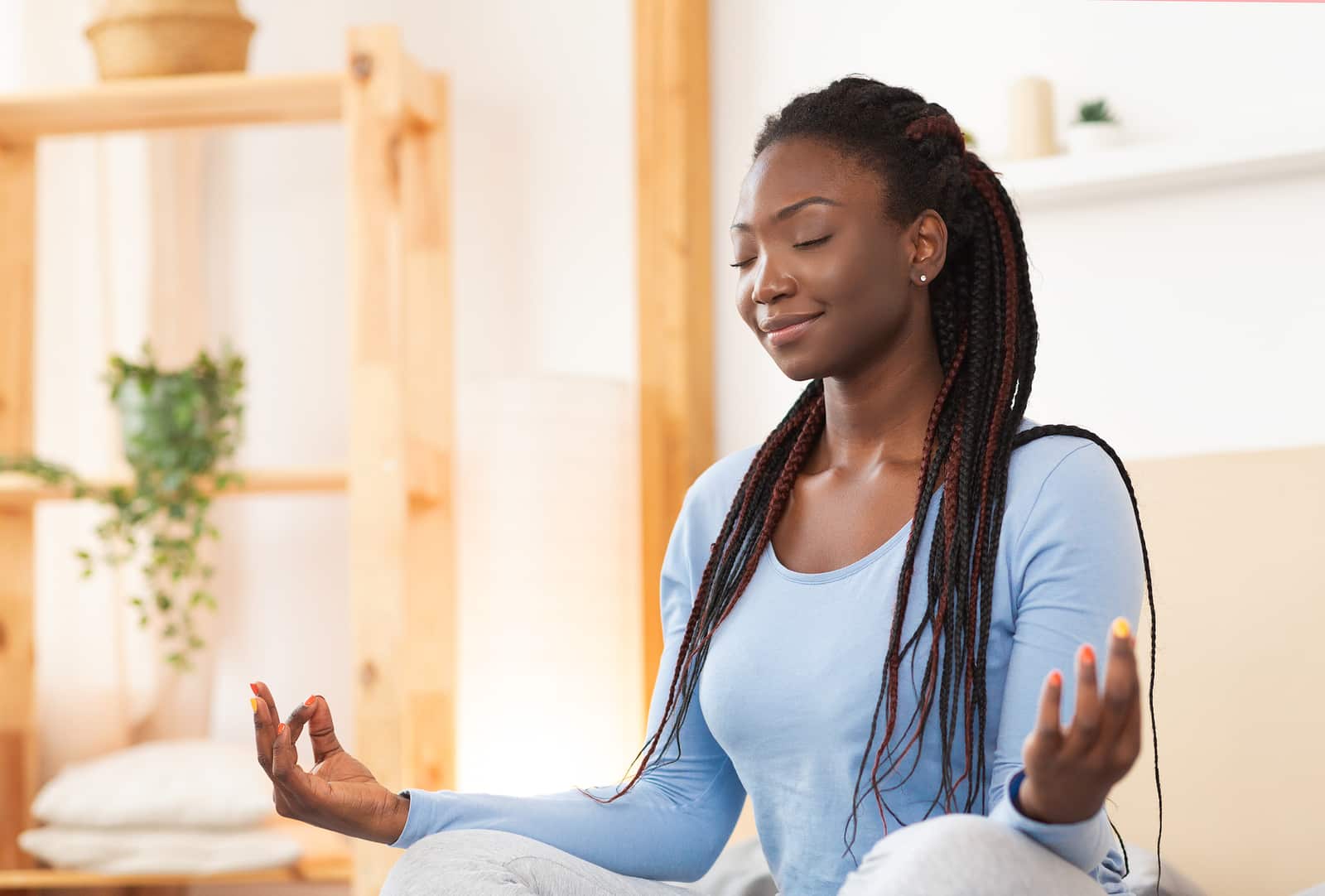 Creating a meditative space in your home is much easier than you might think. It can be as simple or as extravagant as you want it to be. Use our tips to help get you started!
Read more – Top Stress Management Tips